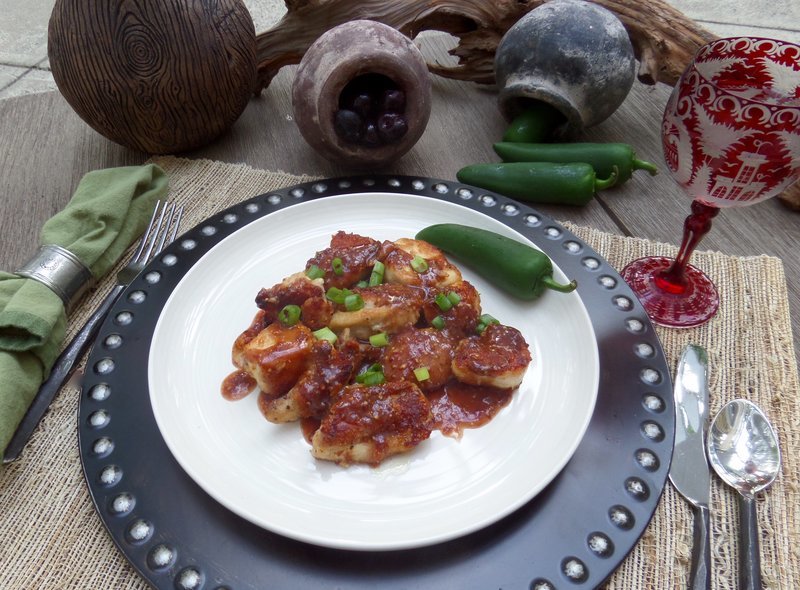 Cherry Mustard Chicken
1-1/2 pounds boneless, skinless chicken
salt and black pepper
flour
3 tablespoons butter
3 tablespoons olive oil
1 cup white wine
1 cup chicken broth
1/4 cup Dijon mustard
2 tablespoons cornstarch
2 tablespoons balsamic vinegar
1 tablespoon water
1 cup of Eddie Ojeda's Twisted Cherry Habanero Hot Sauce
1/4 cup sliced green onion
1. Sprinkle chicken with salt and pepper, then lightly toss in flour; shake off excess.
2. Heat half the butter and oil in large skillet over medium heat; add half the chicken. Cook 8 to 10 minutes, turning occasionally, until chicken is golden and cooked through. Remove to platter and keep warm. Repeat with remaining butter, oil and chicken.
3. Stir wine, chicken broth and mustard into skillet, scraping up browned bits.
4. In small bowl, mix cornstarch, vinegar and water; stir into skillet. Add Twisted Cherry Habanero Hot Sauce and boil mixture, stirring until sauce thickens; 1 to 2 minutes. Stir in green onion. Pour sauce over chicken and serve.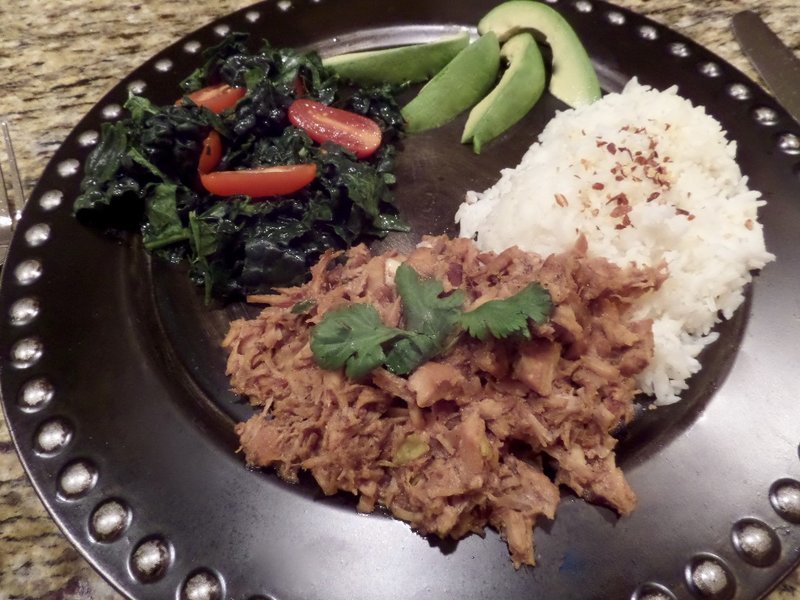 EDDIE OJEDA'S CHERRY HABANERO PULLED PORK
4 pork tenderloins (about 1lb each)
2 1/2 Tblsp minced ginger
2/1/2 Tblsp minced garlic
1 1/2 bottles Eddie Ojeda's Cherry Habanero Sauce
Kosher salt and ground pepper to taste
1/2 cup brown sugar
1 cup apple cider vinegar
Combine all ingredients in a crock pot except 1/2 of the Cherry Habanero Sauce, the brown sugar and the apple cider vinegar. Cook until meat falls apart. Once meat has fallen apart, add the additional Cherry Habanero Sauce, the brown sugar and cider vinegar. Blend together and serve with rice or on slider buns.